Mini Facials
Express facials are a warm up for the skin…
Massage has been around for hundreds of years and has a lot of health benefits. Stylish highness spa offers a wide range of beneficial massages for relaxation, anti-aging, anti-cellulite, toning, skin rejuvenating and for integral wellbeing of body, mind and soul. Experience our well-trained professionals who specialize in a wide range of uniquely combined western and eastern massage techniques delivered to you in an ultimate personalized therapy.
---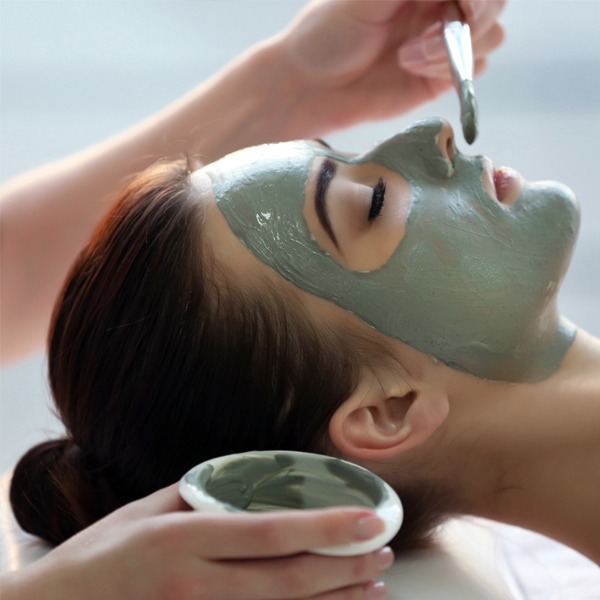 We invite you to experience the art of healing and beauty from within.

Gold Firming 30 minutes
Derived from pure gold minerals, this luminous golden mask has both a stimulating and toning effect on the skin. An ideal complement to all facial treatments to maintain the collagen protein, elastin and a radiant glow.

Collagen Volume 30 minutes
This highly effective stimulating treatment enhances volume and replenished moisture in the skin. Concentrated acacia collagen extract is the main ingredient in this anti-aging mask.

Clay Purity 30 minutes
White and Grey Clay to deeply clean, balance and aid in the absorption of sebum. This mask is the perfect solution to purify and treat combination to oily skin.

Alpha White 30 minutes
A concentrated dose of AHA derived fruit grapefruit, orange and lemon. These alpha-hydroxy acids will work to brighten and achieve an even complexion.

Collagen lip Therapy 30 minutes
Our Collagen Lip Therapy helps to prevent and reduce cracks and fine lines. The addition of a light exfoliation and our collagen intensifies moisture, encouraging firmness and complete hydration.

Eyes treatments 30 minutes
Circles in the delicate eye area, this cooling treatment can be included with any facial or body treatment.

Diamondbrasion 30 minutes
Our diamond etched mechanical micro-peeling and exfoliation system treats deep into the layers of the skin. The skin is left smooth with a dramatic effect on hyper pigmentation, environmental and hereditary aging.
Get in Touch
---
We always love to hear from our customers. Feel free to drop in or contact us during our business hours.